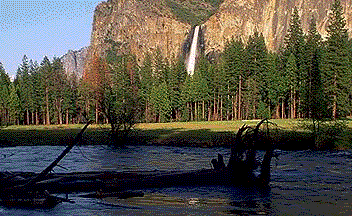 Preparing for personal Revival
Are you consumed with passion for Jesus so much so that you are living a
"God-intoxicated" life? II Chronicles16:9 says that, "The eyes of the Lord range
throughout the earth to strengthen those whose hearts are fully committed to Him." God is searching for willing servants not necessarily capable or qualified ones that He might employ in His service. Will you answer his call as Isaiah
did when He volunteered, "Here I am. Send me!"(Isaiah 6:8)?
A deep relationship with the Lord always begins with a humble heart. Paul Billheimer once wrote, "The sands of time are strewn with the wrecks of the broken lives of many who were once mightily used of God, but who suffered
shipwreck upon the rocks of spiritual pride." James 4:6 says that "God opposes the proud but gives grace to the humble." If you want God's favor, you need to seek His face. And if you want to be used of the Lord, you need to cease operating on fleshly ability and striving for applause and accolades. Instead, you need to pray that God will reveal Himself to you and fill you with His power so that you "will decrease, and He will increase." (John 3:30)
Faith also must be cultivated in your life if you want to be used by the Lord and to know Him more intimately. In fact, Scripture says that "Without faith it is impossible to please God" (Hebrews 11:6). God takes great pleasure in
individuals who trust Him wholeheartedly and willingly entrust their lives to Him.
Only two occurrences in Scripture mention that Jesus was amazed. The first incident is in Mark 6:4-6 where it was recorded that Jesus "could not do
any miracles [in his hometown], except lay hands on a few sick people and heal
them. And he was amazed at their lack of faith." The second is in Luke 7:6-9 when Jesus encounters the centurion who asks him to heal his servant by the power of the spoken word from a distance. After hearing his request the Bible says that Jesus "was amazed at him" and said, "I tell you, I have not found such great faith even in Israel." Both instances deal with either the presence of great faith or lack thereof. Which category of belief would Jesus be amazed to see in your life?
To develop a greater passion for God we must also repeatedly enter our "prayer closet" earnestly seeking Him. Prayer is vital in the pursuit of the Lord and His holiness. A mighty man or woman of God cannot attain Holy Spirit power other than through the disciplines of prayer and Bible study. Romans 12:12 says
that we are to be "faithful in prayer," and Paul writes that we are to "pray about
everything" and "without ceasing" (Philippians 4:6 and I Thessalonians 5:17). In other words, your life should be centered around, rooted in, and guided by prayer. If Jesus used prayer as His lifeline to the Father, then so should we.
Smith Wigglesworth said, "I believe God's ministers are to be flames of fire. Nothing less than flames. Nothing less than mighty instruments, with burning messages, with hearts full of love." Deuteronomy 4:24 says that "The Lord your God is a consuming fire." Ask Him today to fill you up with His presence and set you ablaze for Him so that others might see the glory of God through your life.

Questions or comments? Tell me what you think

All Bible verse quotations on this page are from the New International version.

[an error occurred while processing this directive]