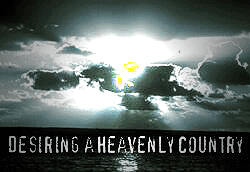 The Pursuit of Money
The desire to " keep up with the Jones' " has been a driving force for many people who are bent on trying to keep the pace of the seemingly "higher class." There apparently is a prevailing theory that the grass is always greener in someone else's yard. These feelings of dissatisfaction run rampant in our society and generate a desire to constantly outdo, outgive, and outsmart our neighbors. We want to have the latest and greatest, the biggest and fastest, and the most superior possessions available to us.
Although this trend may seem harmless and perfectly natural, we must recognize that Scripture clearly condemns envy, discontentment, and covetousness because they can lead us down a destructive path of self-centered, self-absorbing, and self-gratifying pursuits.
Discontentment undermines God's promise to "provide all that we need" (Phil. 4:19) and to "satisfy the desires of every living thing" (Ps.145:16). Hebrews 13:5 says, "Keep your lives free from the love of money and be content with what
you have because God said, ' Never will I leave you; never will I forsake you.' " The Lord gives us this command so that we will devote our time and energy to a life of service with eternal rewards rather than a life of temporary pleasure with fleeting satisfaction. God does not want us to be so consumed with working to earn money, that we are reduced to just "making a living" instead of "living a life."
Paul wisely instructs Timothy to "pursue righteousness, godliness, . . . and love . . . " instead of money, for he states that "we brought nothing into the world, and we can take nothing out of it" (I Timothy 6:11, 7) Wealth and hoarded possessions only have value in this life; a point made clear by the fact that hursts never pull U-Hauls. King Solomon, once the wealthiest man in the world, wrote, "I amassed silver and gold for myself . . . I denied nothing my eyes desired . . . Yet when I surveyed . . .what I had toiled to achieve, everything was meaningless" Ecclesiastes 2: 8,11). In the end he concluded that the only worthwhile purpose under heaven was to "fear God and keep His commandments" (Ecclesiastes 12:13).
Jesus promises that if you "seek His kingdom and His righteousness, all these things will be added unto you" (Matthew 6:33). Immeasurable blessings await those who pursue the higher calling of Christ Jesus rather than enslaving
themselves to the unending pursuit of prestige and possessions. When all is said and done, what will be your legacy? Will it be said that you pursued the Kings of Kings or merely the riches of His kingdom?
[an error occurred while processing this directive]