God's Plan for Your Salvation
Encouragement Stories
Devotional Central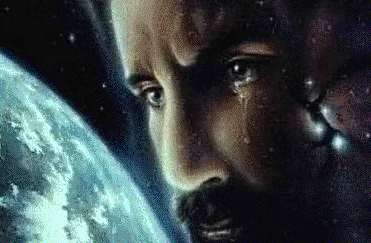 Are You Faithful?
The army may be looking for a few good men but God is looking for a few faithful ones. In today's world, commitment, dependability, and trustworthiness are traits that are hard to come by. Yet, God longs for His children to be faithful to His call on their lives. II Chronicles 16:9 says, "For the eyes of the Lord range throughout the earth to strengthen those whose hearts are fully committed to Him." Thus, God is eager to bless those who are sold out to following His plan for their lives.
In Proverbs 28:20, Solomon wrote, "A faithful man will be richly blessed." And that same theme is echoed in Proverbs 3:3-4 "[that if] love and faithfulness never leave you . . . you will win favor and a good name in the sight of God and man."
Being faithful to serve God and to keep Him as your first priority in every area of your life is crucial to realizing the purpose God has in creating you and in fulfilling the destiny He has designed for you. The Bible is full of examples of men and women whose unfaithfulness to the Lord cost them their lives as well the blessings that could have been theirs. Saul, the first king of Israel was once a powerful and wealthy leader, but he caved in to his selfishness and his desire to exalt himself and later committed suicide. The closing caption over Saul's life in I Chronicles 10:13 reads "Saul died because he was unfaithful to the Lord . . . " A tragic end to a life brimming with so much potential in the beginning. Proverbs 14:12 reiterates this truth by saying that "There is a way that seems right to a man, but in the end it leads to death."
Just as faithfulness holds immeasurable blessings from the hand of God, unfaithfulness to God and His Word only lead us to hopelessness and eventual destruction. Walking in God's will is the only path that ultimately brings any lasting rewards. The world's ways offer temporary fixes at best and destructive ends at worst. Being faithful in a faithless world is not always easy in the short-term but it is always better in the long-run. Psalms 15:4-5 states that the man "who keeps his oath even when it hurts . . . will never be shaken. Ask God to make you a faithful servant today so that you too can withstand the storms of life and remain anchored on the ever-faithful God who cannot be moved.