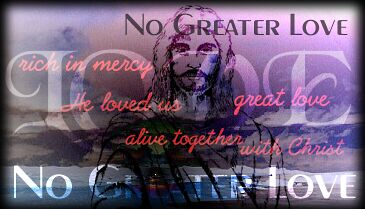 Healing For a Broken Heart
One of the most painful emotional experiences is that of a "broken heart" whether it be from a severed relationship or the death of a loved one. Everyone has to deal with a broken heart at some point in life because we live in a
fallen world, and, as a result, we are constantly faced with shattered dreams, unexpected losses, and hurting relationships.
For ages, songwriters have tried to capture the heart-wrenching feelings that arise from these circumstances with lyrics like, "How I am supposed to live without you when all I've been living for is gone?" and "I 'll never get over you getting over me;" as well as "You've lost that loving feeling." Yet, these emotions are not articulated as clearly as we often wish they were. Often the pain is so deep, and so excruciating that we tend to repress and deny the anguish rather than handle it properly.
But God gives hope to all those who suffer from a broken heart by promising both His abiding presence and His overflowing peace. Psalm 34:18 says that the Lord "is close to the brokenhearted and saves those who are crushed in spirit." In John 14:27 Jesus states, "Peace I leave with you; my peace I give you . . . Do not let your hearts be troubled."
Right now God can use you even in your heartache. In II Corinthians 1:3-4 Paul writes, "Praise be to God . . . the Father of compassion and the God of all comfort, who comforts us in our troubles, so that we can comfort those in any trouble with the comfort we ourselves have received from God." Sometimes the very reason pain has been allowed into our lives is so that we can be more effective in our ministry to others.
Consider this: Can she who has never felt rejection and isolation understand the plight of a woman who battles depression and loneliness? Can he who has never lost a loved one empathize with a man who has just lost his father? Can she who has never known the pain of unrequited love minister to the teenager whose love interest has chosen someone else for a prom date?
God's purposes in allowing pain in our lives are multi-faceted. Not only does He teach us about His love and faithfulness amidst our times of sorrow, but after our grieving has ended, He gives us strength to offer words of edification to others who are experiencing similar trials. I Peter 5:9 says, " . . . Your brothers throughout the world are undergoing the same kind of sufferings." Thus, we serve as both a support base and a hope for those who are walking through difficult situations proving that with God's help even seemingly insurmountable obstacles can be overcome.
If you are struggling with emotional pain, take comfort in the fact that God has your situation as well as you in the palm of His hands. He will not let you go, and He will not let you down. A final word of hope can be found in I Peter 5:10, "And the God of all grace, who called you . . . , after you have suffered a little while, will himself restore you and make you strong, form, and steadfast." Take heart, the pain you experience today may be your platform for ministry tomorrow.