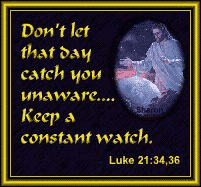 To be disobedient is to hinder someone else's blessing--not to mention your own. Throughout Scripture we see the repurcussions of disobedience time and time again. Cain's rebellion resulted in Abel's murder. King Saul's wickedness resulted in the loss of the kingship for his descendents and the eventual deaths of his family. King Manasseh's idolatry cemented the downfall of the nation of Judah. And Judas' disobedience led to Jesus' betrayal. All of these individuals had choices to make, important moments of decision, and criticial crossroads which they encountered along life's journey. Yet, each of them succumbed to the temptations of the flesh, the desire for pride and power, and the tide of popular opinion. And in the end, all of them reaped the painful consequences of their disobedience. God earnestly desires men and women who are eager to serve Him and to demonstrate their lovefor Him by being obedient to His Word. God simply states in John 14:15 that "If you love me, you will obey what I command." Jesus was always about the Father's business while He was on earth. He never had His own agenda, selfish ambitions, or a stubborn will. His desire was to please His Father and do the work He was predestined to do. Ephesians 2:10 says that we are "God's workmanship, created in Christ Jesus to do good works, which God prepared in advance for us to do." God puts each of us on this earth for a specific reason and a predetermined purpose.
Are you being obedient to His call for you life? God chooses to use you because you are the one most suited to minister to the people in your arena of influence. It is not by chance you have the relatives, friends, job, and church family that you do. God led you wherever you are for a reason. Pray today that the Lord will begin showing you the destiny He has for you. Ask Him to help you be obedient to His will for your life. Are you willing to serve Him whatever the cost? It is this unswerving obedience and faithful service to the Lord that God richly blesses. Note these Biblical examples: Noah's obedience saved humanity from destruction, and Abraham's faith built a great nation of whom we are all descendents. Joseph's diligence saved his family from starvation and presevered the line from which Jesus would be a descendent. And Jesus's obedience resulted in salvation for the entire human race. As you can see, it only takes one obedient individual to bring about God's miraculous power for this generation. Can He count on you?
All Bible verse quotations on this page are from the New International version.