God's Plan for Your Salvation
Encouragement Stories
Devotional Central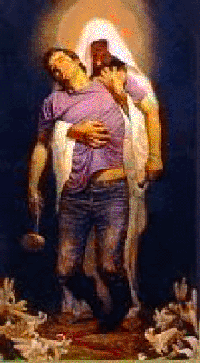 One look at the above image details volumes about the Christian walk; resting in the arms of Jesus. There is no other way to "do Christianity" except to rely on His grace, mercy, and forgiveness. The articles in this section are written by a good friend of mine, and are meant to encourage and inspire those walking in the Christian faith.
The articles are listed below, and are not in any particular order. This section, along with the rest of the site, are works in progress.
Have a blessed day in the Lord; and thanks for stopping by!